Corporate Citizenship Initiatives
Daiwa Securities Group believes that participation in volunteer programs and other community activities by employees helps broaden their perspectives and familiarize them with different values. We consider that this, in turn, has a good influence on both their work and their lives.
Through our intranet, we provide information on volunteer opportunities for projects planned by ourselves, other businesses and NPOs/ NGOs as well as events that help educate employees and raise their awareness. We also strive to create an environment that makes it easy for employees to volunteer by setting up a recognition program, the Volunteer Award, and other incentives.
In FY2019, we introduced Volunteer Leave to create an environment that facilitates participation in volunteer activities.
Initiatives to Promote Volunteer Activities
President's Awards program
Daiwa Securities has the President's Awards program to recognize outstanding achievements by employees. As part of the program, we introduced the Volunteer Award in FY2007, which is given twice a year to employees and groups involved in volunteer initiatives and activities that provide ongoing support to communities.
Dissemination of Information through the Internal Network
The Daiwa Securities Group introduces the best practice in such volunteer work, through our in-house magazine and internal TV programs.
Donation activities by employees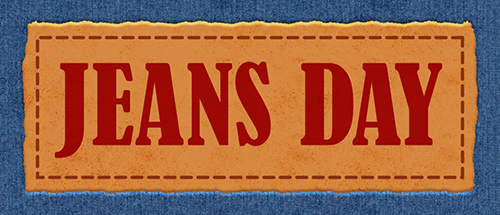 For the purpose of charity, we hold an event "Jeans Day" on the 1st of a month where officers and employees come to work in casual clothes and raise funds.
We create opportunities to participate in social contribution activities, and a different atmosphere and communication style are created, contributing to a well-ventilated work environment and improving employee engagement.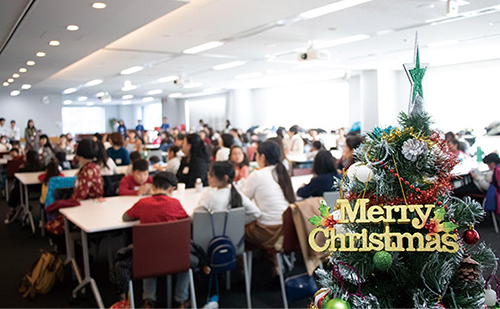 Since 2017, we have been implementing a Santa Charity Program—an initiative in which executives, employees, and former members of Daiwa Securities Group donate Christmas presents to children. Contributions collected under the Program are used to purchase assorted snacks and toys and donated to children's homes, livelihood support facilities for fatherless families, and NPOs supporting children across Japan. The donations are made through the Public Resources Foundation, a public interest incorporated foundation.
Employee donations record
| | unit | FY2020 | FY2021 | FY2022 |
| --- | --- | --- | --- | --- |
| Number of participants* | (persons) | 3,030 | 20,946 | 19,288 |
| Total donations | (million yen) | 12.80 | 30.81 | 29.79 |
| Total number of donation recipient | (groups) | 99 | 129 | 157 |
*

The number of transfers to the dedicated account is counted as the number of participants.
The Daiwa Securities Group has been running the following collection drives as initiatives that are easy for employees to participate in. Collected items are donated to various NPOs and sold by them to fund their activities, including support for education, medical services and assistance to the disabled in developing countries.
Examples
Participation in "Used Book Sale Donation for Children's Future" (donation to Children's Future Support Fund )
Donation of unusable postcards and used stamps (donations to Japan Committee "Vaccines for the World's Children" and Live with Friends on the Earth)
Donation of redundant calendars (donations to groups involved in disaster assistance or community support activities, which are selected each fiscal year)
Participation in the TFT program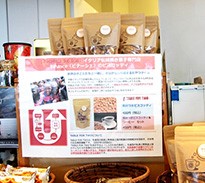 Since the spring of 2013, Daiwa Securities Group has contributed to the TFT Program, which is organized by TABLE FOR TWO, an internationally designated NPO. This is an initiative aimed at correcting food imbalances between developing and developed countries by donating a portion of revenue from the purchase of food and drink by Group officers and employees to pay for school lunches in developing countries.
We introduced the TFT menu at the cafeteria in the head office building and the staff cafeteria in Daiwa Institute of Research and Daiwa Facilities Co., Ltd. started donating ¥1 per drink sold through the beverage vending machines installed within the Group. Moreover, points earned through the "KA-RA-DA iki-iki Project," which is aimed at strengthening employees' health, can now be redeemed for contributions to the TFT Program. We have thus expanded the platforms for participating in the TFT activities.
Donation of Shareholder Reward Items
Daiwa Securities Group Inc. implements a shareholder reward program. Together with the operation of this program, we donate reward items returned to us due to the relocation of shareholders and other reasons, as well as reward items received for our shareholdings in other companies, to organizations such as designated NPOs and public interest incorporated foundations.
Participated in the "Beautification Project of the Coast"
The coast cleaning project called "Beautification Project of the Coast" was carried out by multiple Rotary clubs in Kagoshima prefecture. Eight people from the Daiwa Securities Kagoshima branch participated with the desire to collect even a small amount of marine waste such as PET bottles and plastic bags that have become a problem in recent years.
On the day of the event, about 200 people participated despite light rain. Fortunately, the amount of garbage was small and the event ended earlier than planned. After the closing ceremony, boxed lunches were distributed and participants were able to enjoy a fulfilling day by soaking in a hot spring afterwards.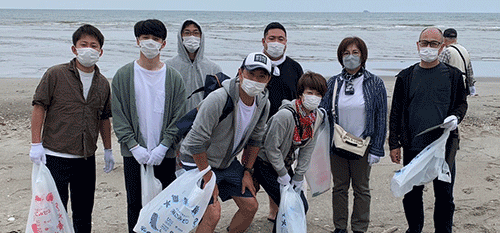 Recycling of unnecessary items generated from internal beautification activities
At the Daiwa Securities Business Center Co. Ltd., they collected and disposed of unnecessary items (such as plastic containers and trays that are no longer in use, and desks, chairs, and cabinets that are damaged or outdated) that had accumulated in each department for the first time throughout the company, and implemented a large-scale decluttering as an internal beautification activity.
During the collection and disposal of these unnecessary items, they thoroughly sorted them for recycling and improved the recycling rate. They were able to achieve internal environmental improvement while contributing to the formation of a circular society.
Results of the implementation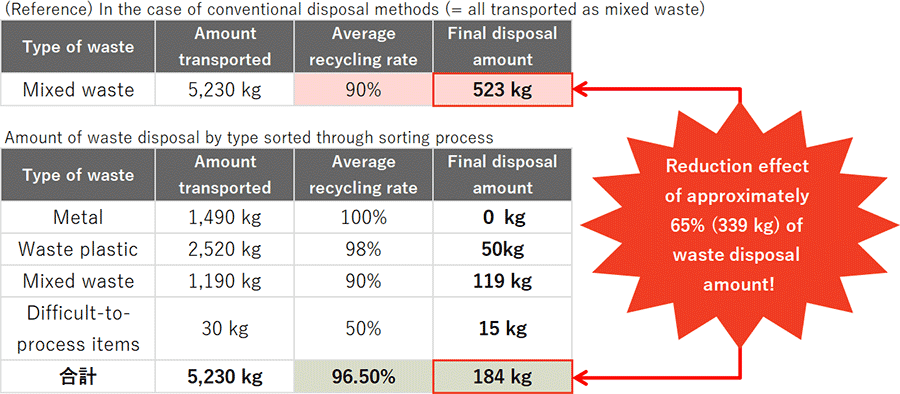 Thorough sorting and collection of unnecessary items for bringing to recycling facilities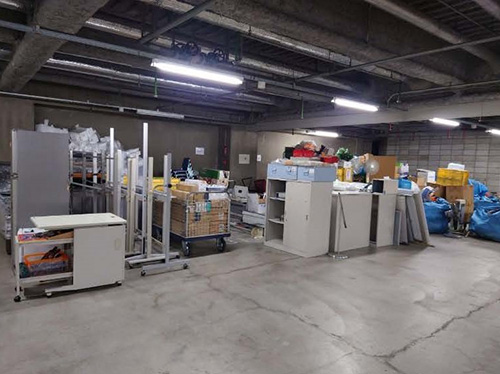 Contribution to Local Communities through Investment Activities of REITs
Daiwa Real Estate Asset Management contributes to local communities by addressing social issues through investment corporations and funds that entrust it with asset management.
Efforts for the sustainable development of local communities
Daiwa Office Investment Corporation is making efforts to contribute to the sustainable development of local communities by participating in various councils related to urban development and cooperating in participation in local events.
In addition, using the site of the office building they own, they will install a share cycle / share car port and attract kitchen cars, etc., and social life of tenant employees, residents, local residents, etc. They are trying to improve the above convenience. To prepare for emergencies such as disasters, they also conduct disaster drills for residents of buildings we own.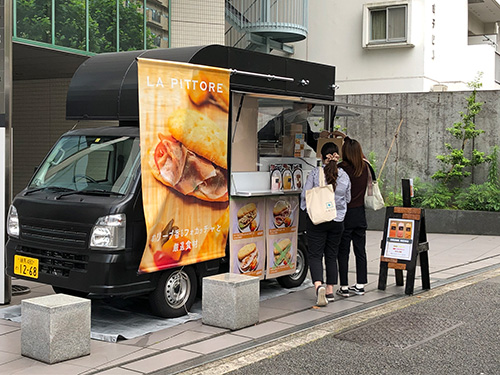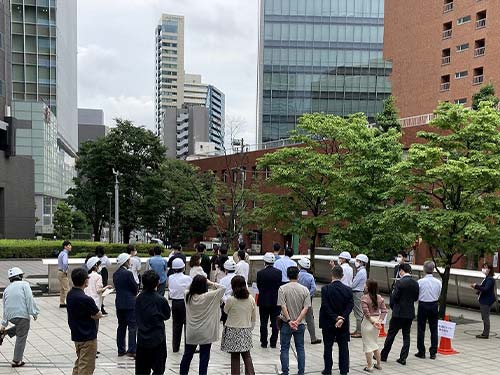 Efforts at healthcare facilities
At Daiwa Securities Living Investment Corporation, employees of the management company visit healthcare facilities owned nationwide several times a year for the purpose of deepening their understanding of the on-site work of operators in healthcare facilities and services for facility residents. They participate in exchange events (family social gatherings, senior citizens' associations, etc.), employee experience training, and help with daily work (cleaning, pruning of courtyard plants, etc.). They will continue to actively make this effort as part of our contribution to the local community.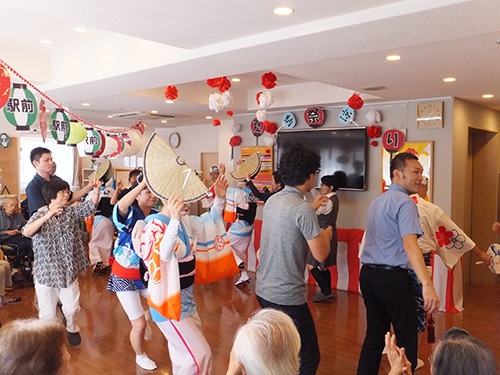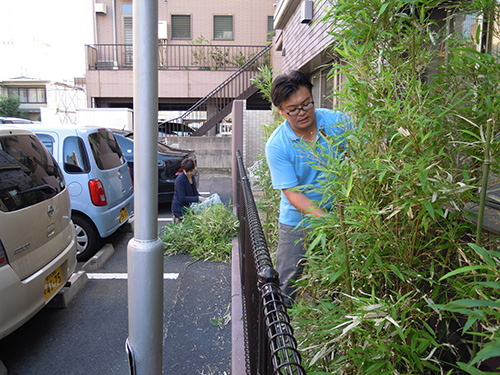 Holding a demolition festival for a building scheduled for demolition
The Daiwa Onarimon Building, which is scheduled to be demolished, held a demolition festival with the aim of conveying their final gratitude to the local residents. At the same event, you can draw pictures on the floors and walls of the building to be demolished, create art works and make them into a gallery in the "participatory painting experience", and print photos of the surroundings of the building from the past to the present using a printing method called risograph. The RISOGRAPH WORKSHOP was held, where you can experience the process of turning demolition waste into new concrete.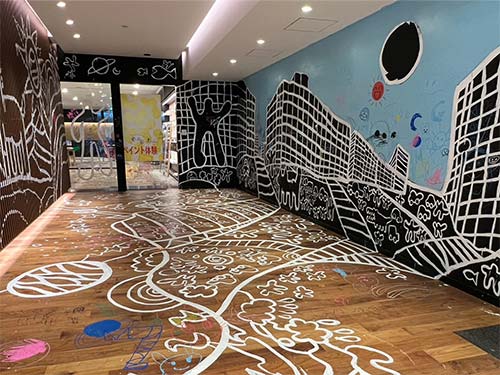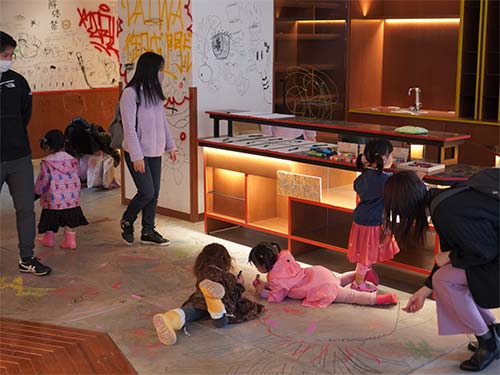 Initiatives Taken by the Group's Overseas Offices
Daiwa Capital Markets America (DCMA) Initiatives
Initiatives to Support Climate Action: Gardening volunteer
In honor of Earth Day, DCMA partnered with The Friends of Governors Island to participate in a volunteer event. A team of 20 DCMA employees engaged in horticulture, including weeding and removing invasive species to prepare Governors Island for restoration and spring planting. We are honored to have contributed to preserving the beautiful landscape and will continue to work towards environmental conservation by cultivating awareness among each employee via future volunteer events.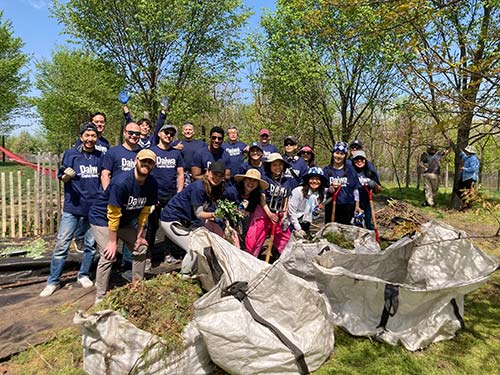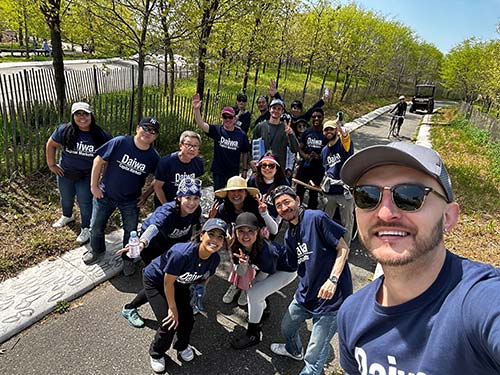 Initiatives to Support Gender equality, Women Empowerment
In FY22, DCMA launched the "Elevating Women in Leadership" program to promote women's career development and advancement into leadership roles. The program allows women from various divisions to exchange ideas and enhance their skills through numerous events. For example, DCMA hosted a networking luncheon for the women and senior managers to celebrate International Women's Day. The event prompted attendees to share their experiences and discuss topics such as career development and challenges women face in the workforce. Through networking, participants forged connections with each other, fostering mutual motivation and support. DCMA will remain dedicated to women's active participation in management and providing an encouraging working environment for all.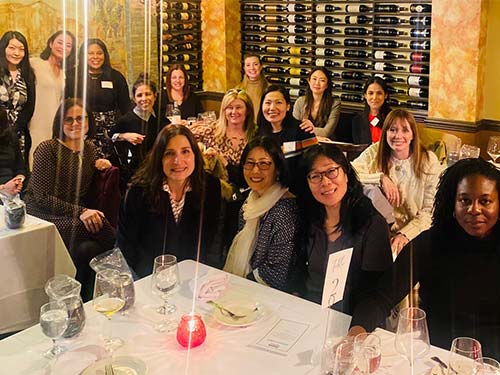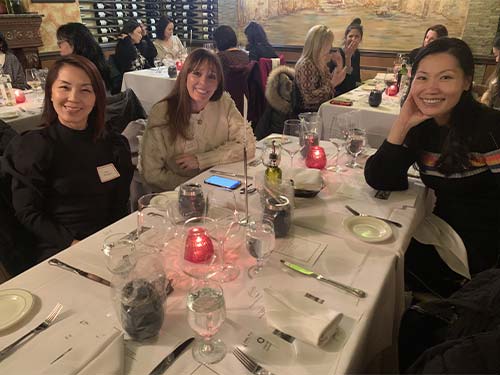 Initiatives to Support Wellness
DCMA is committed to promoting employee health awareness through the "Just for the Health of It" wellness initiative. This initiative incorporates various activities such as Bright Breaks, a virtual well-being platform offering over 300 live weekly "micro-wellness breaks" such as yoga, fitness, nutrition, and personal development. These programs are accessible anytime, anywhere, allowing employees to take refreshing breaks during the workday, improving work performance. During Mental Health Awareness Month, we provided educational resources and therapeutic massages to support employee self-care. DCMA will continue to encourage employees to reduce stress, achieve a healthy work-life balance, and enhance work productivity.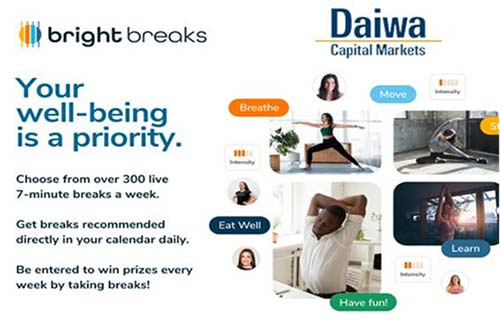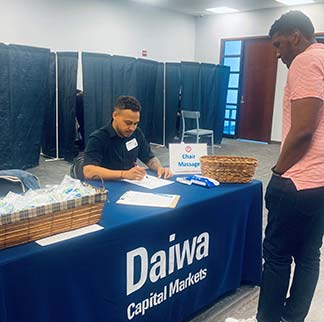 Daiwa Capital Markets Europe Limited (DCME) Initiatives
Initiatives for Environmental Load Reduction
The firm has continued in its efforts to reduce its carbon footprint, promoting energy efficiency, recycling and re-use. The emissions from gas usage in their London office are now offset, two of our three data centres are now 100% renewable in the UK with the third targeted to be renewable by 2025 and currently producing <0.1 MTCO2e.
Support for charitable activities
DCME has continued to support charitable activities with emphasis on initiatives that enhance the surrounding community. Initiatives include support of food poverty, disadvantage mentoring, gender and health equality including support of local food banks.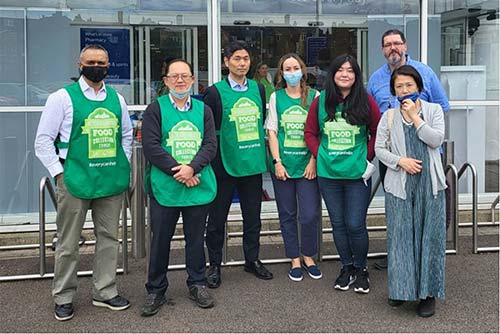 Encouraging Women to Succeed
The firm is a signatory to the Women in Finance Charter demonstrating its commitment to increase the representation of women in banking, particularly at senior levels - 50% of the Executive Committee and 44% of the Board are women. Positive progress has also been demonstrated by the reduction of the DCME 2022 mean gender pay gap from 38.8% to 30.9%. The Board and Executive Committee recognise the necessity of ensuring that we have an inclusive and diverse workforce and an environment where everyone can thrive regardless of their background and personal characteristics.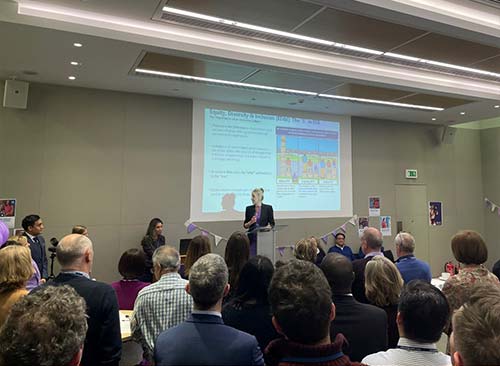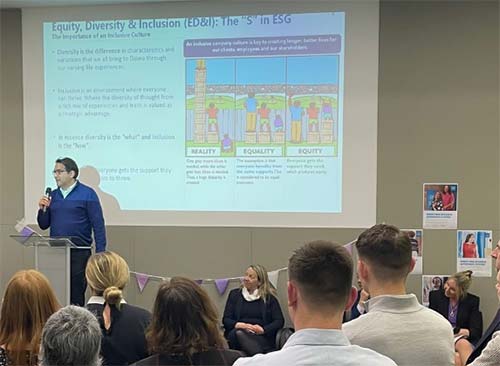 Daiwa Capital Markets Singapore Limited Initiatives
On September 30, 2022, Daiwa Capital Markets Singapore collaborated with the Singapore Association of the Visually Handicapped (SAVH) to provide head and shoulder massages for their staff. The massages, performed by qualified, visually impaired masseurs who are part of SAVH's Mobile Massage Team (MMT), helped to alleviate staff's fatigue from their desk work. The goal in supporting this initiative was to contribute to a more inclusive society by expanding employment opportunities for visually impaired individuals and promoting social inclusivity.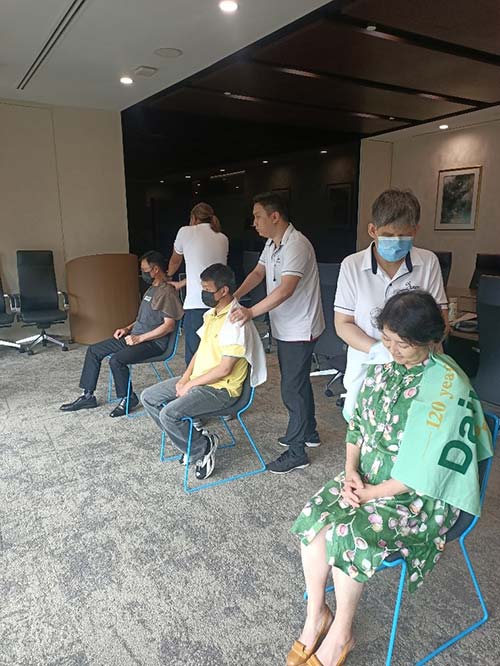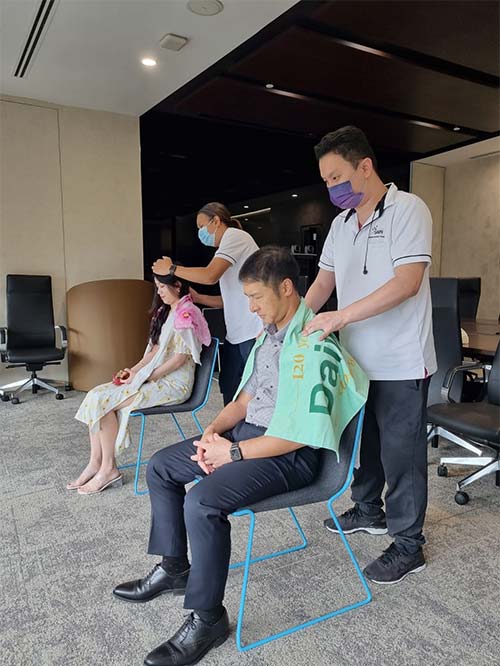 Daiwa Capital Markets Singapore partnered the non-profit organization "Free Food For All" (FFFA) for a two-week food donation drive from 23 September to 6 October 2022. The initiative aimed to provide nutritious food and groceries completely free of charge to underprivileged individuals in Singapore. The food donation drive, specifically targeting children from low-income households, was able to fulfil the wish lists of 50 such children through generous contributions from the staff. The goal in supporting this initiative was to end hunger, achieve food security and improved nutrition of the less privileged individuals.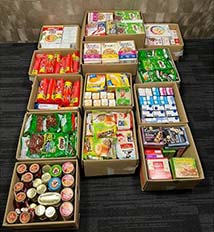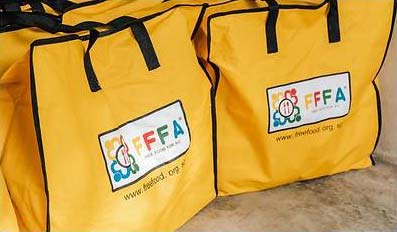 Daiwa Capital Markets Singapore collaborated with Greensquare to organize a textile donation drive from 24 October to 4 November 2022. Greensquare is an organization that offers textile recycling services to both households and organizations in Singapore. They also promote education on the 3Rs (Reduce, Reuse, and Recycle) to increase awareness of environmental sustainability. Daiwa Capital Markets Singapore staff made significant clothing donations, contributing to environmental conservation efforts that utilize the 3Rs principles.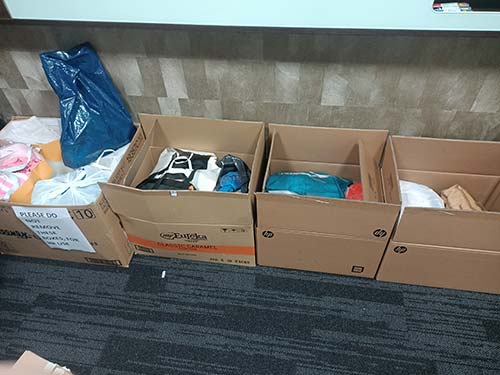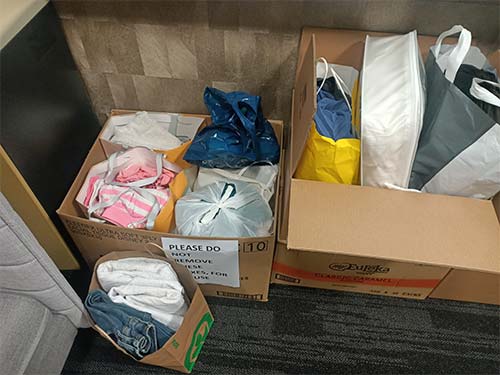 Daiwa Capital Markets Hong Kong Limited Initiatives
Daiwa Capital Markets Hong Kong is sponsoring the Japanese Junior Football Club (JFC) as part of its efforts to promote international exchange and children's health. Last year, on October 8th, we collaborated with JFC to hold the "Daiwa Cup 2022" event. Staff and their families from Daiwa CM Hong Kong also participated, and in addition to soccer matches with local teams, we introduced Japanese traditional plays such as Origami and Kendama to the children, creating a fun cultural exchange event.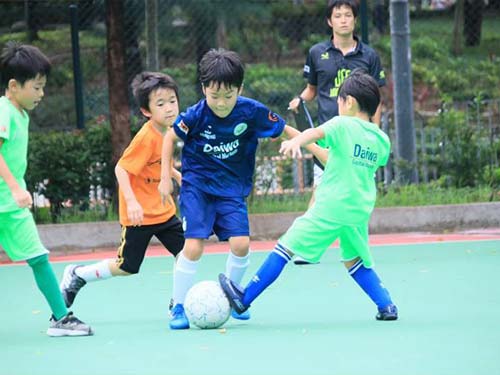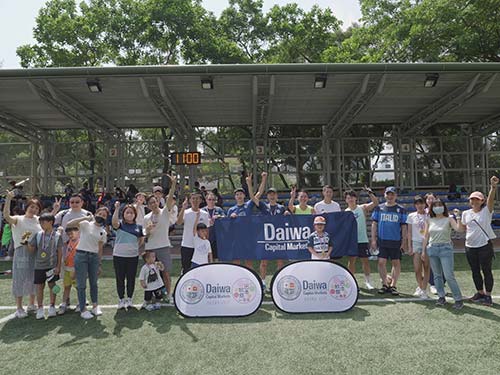 Daiwa Securities Capital Markets Korea Co. Ltd. Initiatives
Participation in "Love Handmade Soap Production"
Daiwa Securities Capital Markets Korea (Daiwa Korea) collaborated with the HANSUP Foundation on a non-face-to-face "Love Handmade Soap Production" activity. There is an urgent need to improve the hygiene environment of socially excluded children, and this was a good opportunity for participants to contribute to society by providing handmade soap made with love.
Daiwa Korea has been donating KRW 100,000 to the NGO "Korean Hunger Relief" every month to contribute to the realization of a society where we can live together. In recent years, the Korean government has been strongly promoting the achievement of appropriate "work-life balance" in society, and corporate activities on the ground are also making efforts to respond to these movements. Daiwa Korea aim to achieve the following three goals through their efforts:
1. Actively encourage participation in social service activities (consideration and introduction of social contribution activity programs, granting compensatory days off to staff who participate in weekend activities)
2. Create a workplace environment that is easy for women to work in (establishment of welfare measures at each stage of pregnancy/childbirth/child-rearing: adjustment of working hours for pregnant women and granting of house call time at the discretion of the department manager, establishment of nursing rooms and granting of nursing time, establishment of a system for childcare leave (3 months under the law) and childcare leave of absence (1 year under company regulations), introduction of flexible working hours for childcare leave of absence and commuting time adjustment for children from elementary school enrollment to the lower grades (second grade), to support female employees to continue to lead fulfilling work lives)
3. Encourage regular working hours and annual leave for the realization of work-life balance (submit a plan for taking annual leave until the end of the period to the management team), and to improve welfare measures (support for self-development expenses such as language learning, support for expenses related to promoting and maintaining health, etc.).
During the prolonged COVID-19 pandemic, the company actively encourage all employees to work from home and make efforts to ensure both business continuity and employee safety. Daiwa Korea will continue to make efforts to contribute more widely to Korean society by continuing these CSR activities and proactively responding to the demands of Korean society.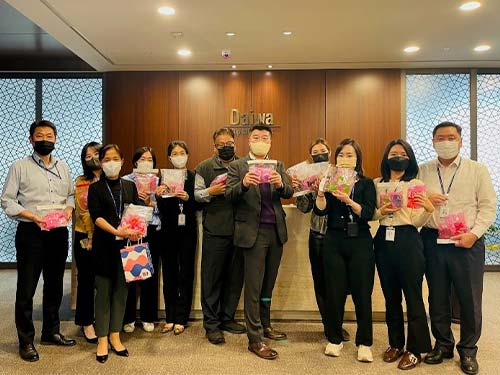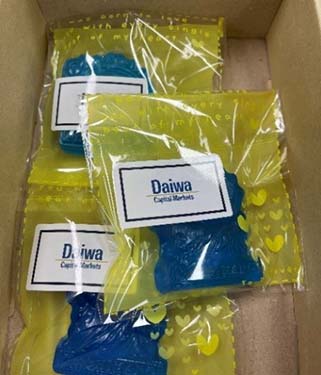 Daiwa-Cathay Capital Markets CoLtd. (Daiwa Taipei) Initiatives
Contributing to the improvement of the global environment through pesticide-free and chemical fertilizer-free rice farming
Daiwa Taipei sponsored a project organized by an agricultural cooperative in Wufeng Dist., Taichung City, Taiwan which promotes environmental improvement through pesticide-free and chemical fertilizer-free rice farming from July to November 2022. To support farmers who practice this farming method, Daiwa Taipei sponsored approximately 1,940 square meters of rice paddies. From planting to harvesting, we built a relationship of trust and cooperation with the farmers, and monitored the growth of the rice. Ultimately, the 240 bags (480kg per bag) of harvested rice were distributed to Daiwa Taipei's customers and employees. Even customers who do not normally accept gifts were able to receive the rice because they supported the purpose of the project. Daiwa Taipei will continue to practice "SDGs Action" involving its customers in the future.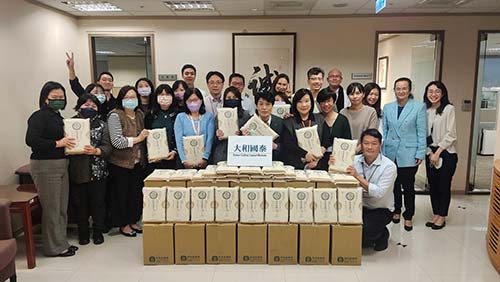 Corporate Citizenship Initiatives