Participation in Initiatives
Daiwa Securities Group has participated in, signed, and supports the initiatives described below to contribute to developing a sustainable society.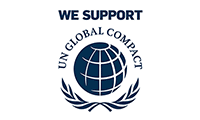 Daiwa Securities Group Inc. signed the UNGC in January 2010. We support the 10 principles in the areas of human rights, labour, environment and anti-corruption, and work to contribute to sustainable development in the international community.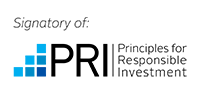 Daiwa Asset Management became a signatory in May 2006. PRI is a set of six principles launched by the United Nations Environment Programme - Finance Initiative and the UN Global Compact. This initiative asks institutional investors to incorporate ESG into their investment decision making practices. Daiwa Securities Group will continue promoting responsible investment.

Daiwa Securities Group Inc. has been a member of the JSIF since its establishment in 2003 as Sustainable Investment Forum-Japan (SIF-Japan), and Daiwa Asset Management has been a member since August 2022. The Forum works to promote and advance ESG investment and other sustainable investment throughout Japan. We also support these activities in our capacity as a financial institution.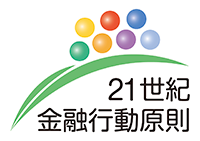 Based on the recommendations of the Central Environment Council of the Ministry of the Environment, this is an action guideline for financial institutions that was established with the aim of expanding the circle of environmental finance efforts.
The Principle was revised in June 2022. It asks the signatories' collaboration to address to various issues regarding environment, society, and economy. The Group has been actively involved since the drafting stage of this principle, Daiwa Securities Group Inc. and Daiwa Asset Management signed the principles in 2011, when they were established.
Daiwa Securities Group Inc. signed the "Japan Impact-driven Financing Initiative" as a comprehensive securities group for the first time in June 2023. This declaration is an initiative led by Japan Social Innovation and Investment Foundation to encourage domestic financial institutions that are committed to creating impact to work together and advance impact-oriented investments.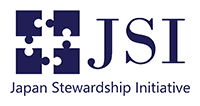 The JSI was established in 2019 with the aim of helping to deepen and advance stewardship activities.
In March 2022, Daiwa Asset Management endorsed and became a participant in JSI's activities.
Japan's Stewardship Code ("Principles for Responsible Institutional Investors")
Environmental initiatives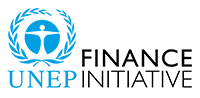 Daiwa Securities Group Inc. became a signatory in May 2018. In collaboration with financial institutions, policymakers, and regulatory authorities, UNEP-FI works to advance a shift to a financial system that takes economic development and ESG into consideration. As a financial institution, Daiwa Securities Group will promote collaboration in the international community to address environmental issues.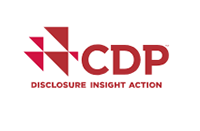 CDP is an initiative in which institutional investors interested in climate change, water, and forest related issues collaborate and require global companies to disclose information on their attitudes and approaches to environmental issues.
Daiwa Securities Group Inc. announced its support for the initiative in 2004.

This is a task force established by the Financial Stability Board (FSB) in 2015. TCFD asks companies to grasp and disclose information on the impact of climate change on finances during the course of a shift to a low-carbon economy. Daiwa Securities Group Inc. (April 2018), Daiwa Asset Management (December 2020), and Daiwa Real Estate Asset Management (December 2021) announced their support for TCFD. They also participate in the TCFD Consortium, which was established in May 2019 in Japan.

PCAF was launched mainly by European financial institutions in 2015 with the aspiration to standardize the measurement and disclosure of financed emissions.
In December 2021, Daiwa Securities Group Inc. joined PCAF. Also, the Group joined the newly established PCAF Japan coalition launched by the Japanese financial institutions participating in the global, industry-led PCAF initiative.

Launched in December 2020, NZAMi is a global initiative by asset management companies that aims to achieve net zero greenhouse gas emissions from investee companies by 2050. In December 2021, Daiwa Asset Management became a signatory in support of this aim.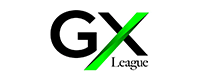 In March 2022, Daiwa Securities Group Inc. endorsed the GX League Basic Concept announced by the Ministry of Economy, Trade and Industry. The aims of the GX League are to enhance industrial competitiveness by recognizing the goal of carbon neutrality by 2050 as an opportunity for growth, and to achieve a virtuous cycle for the economy, environment, and society by getting groups of companies actively working on GX to collaborate with each other.
This statement on the disclosure of fiduciary duty and climate change information was jointly formulated by the Climate Disclosure Standards Board (CDSB) and the UNEP FI (United Nations Environment Programme Financial Initiative).
Its aim is to prompt companies to disclose climate change information in a comprehensive and comparable form in their annual reports and other disclosure materials. Daiwa Asset Management became a signatory in August 2014.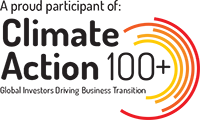 This international engagement initiative was established by investors in 2017 with the aim of encouraging greenhouse gas emissions reductions through collaborative engagement with companies with high emissions levels.
In August 2021, Daiwa Asset Management became a signatory in support of this initiative as an approach for reaching the targets of the Paris Agreement.
This agenda was established in 2018 by a group of institutional investors. It has issued recommendations on how to accelerate climate change initiatives by institutional investors and national governments.
Daiwa Asset Management became a signatory in August 2021.
Natural Capital and Biodiversity

TNFD is an international initiative launched in June 2021 to develop and provide a framework for disclosing nature-related financial information. The TNFD Forum is a stakeholder organization that supports discussions on TNFD. In September 2022, Daiwa Securities Group Inc. and Daiwa Asset Management joined the TNFD Forum in support of TNFD's objectives.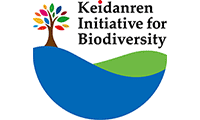 In order to increase the depth of actions on biodiversity taken by the Japanese business community, Keidanren (Japan Business Federation) has declared its aim to "realize a sustainable society by building a society in harmony with nature" through "the Keidanren Declaration on Biodiversity and Action Guidelines(revised version)." Daiwa Securities Group Inc. supports this Declaration.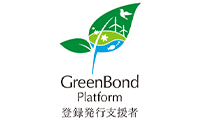 The Financial Support Programme for Green Bond Issuance, etc. implemented by the Ministry of the Environment subsidizes the external costs incurred other than the cost for the ordinary bond issuance procedure. It grants a subsidy to those who provide issuance support to green bond, etc. issuers (issuance supporters) for their issuance support costs. The Ministry has established a system for announcing the issuance supporters on the "Green Bond Platform."
The Group has been a registered supporter since the initiation of the system in 2018.
This is a program operated by Climate Bonds Initiative.* The program is joined by Climate Bonds Partners, who support the development of green bonds that contribute to climate change responses and low-carbon investment.
The Group joined the program in March 2020.
*

Climate Bonds Initiative (CBI):
CBI is an international NGO that promotes large-scale investment in a low-carbon economy. Aiming to use the $100 trillion bond market to combat climate change, CBI has created the Climate Bond Standard (CBS) as a screening tool for investors and governments when they make low-carbon investments. It also provides periodic reports on the green bond market, policy models, and advice.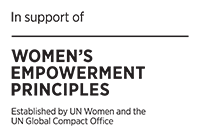 The Women's Empowerment Principles (WEPs) are principles of action for actively promoting the empowerment of women, established by UNGC and UN Women in 2010.
Daiwa Asset Management became a signatory in October 2022.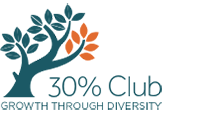 In May 2019, the Chairman of the Board and President and CEO of Daiwa Securities Group Inc. started to participate in the 30% Club Japan as members in support of its activities.
In May 2020, Daiwa Asset Management became a member of the 30% Club Japan Investor Group, and is promoting gender diversity and gender equality in every level of its organization through stewardship activities such as constructive dialogue with the companies in which it invests.
The 30% Club, established in the U.K. in 2010, is a worldwide campaign aimed at increasing the ratio of women in executive positions to promote the sustainable development of companies. It has been rolled out in 14 countries and regions including Japan, greatly contributing to a rise in the ratio of female executives.
Increasing attention is being paid to human capital management, which views human resources as "capital" and maximizes their value to improve corporate value over the medium to long term. In August 2022, Daiwa Securities Group Inc. and Daiwa Asset Management joined the Human Capital Management Consortium in support of its objectives. Recognizing that the source of the Group's competitiveness is its human resources, we will continue to actively promote initiatives related to human capital.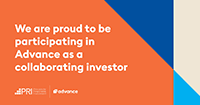 Advance is a collaborative stewardship initiative where institutional investors work together to take action on human rights and social issues. The Initiative has been coordinated by the PRI.
In December 2022, Daiwa Asset Management endorsed and became a "Participant".

Daiwa Asset Management joined the ICGN in April 2021. Established in 1995, ICGN's mission is to establish effective corporate governance and foster investor stewardship with the aim of promoting an efficient global market and sustainable economic activity.
Corporate Governance Code
Participation in Initiatives